Welcome to Weld Gears!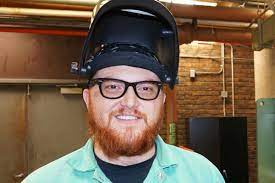 My name is Steve Goodman and I'm the creator of Weld Gears, your one stop site for all your welding needs. This site is dedicated to efficient and best welding tips, methods, tools and safety gear to help you work safely and improve your productivity.
I have 7+ years of experience in welding with expertise in all the latest welding techniques MIG, flux and stick welding, drill press, crane operation and metal fabrication. Welding certificate course graduate and 2018 Excellence in Welding award winner.
In today's world, we spent a significant part of our time at workplace and the right welding technique can have significant impact not only on your work quality but also your safety.
As you know, there are so many factors to consider before you start the welding procedure like the safety standards requirement, the right welding equipment, the right welding clothes, since you have to wear it all day.
Along the way, I've discovered that there are so many awesome welding tools, clothes and safety ideas that we can consider while working and I wanted to share a bit of my journey. My goal with this site is to share as much (whenever possible ) find the best tools, products and work ideas.
Hopefully some of the ideas I share will inspire you to make a more informed welding decision and improve your work life.
Thank you for Listening and All the Best!
Connect With Us?
You can follow us on social media like Facebook, Twitter and LinkedIn as we're active on those channels every single day to answer questions.
If you have any inquiries about Weld Gears please contact us here.?